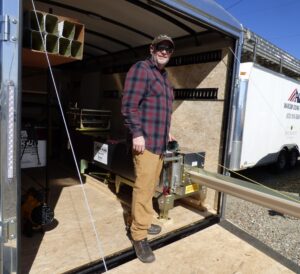 What We Offer……….. Seamless Gutter Delivery
1: Seamless Gutters with Accessories delivered to your job site.
2: Gutter Guard.
3: Gutter Flash with selected roof pitch.
4: Custom bent aluminum Trim made to order.
SERVING BUTLER COUNTY, OHIO
Gutter Delivery Service Online Quote FormCustom Bent Aluminum Online Quote Form
Marcum Siding Seamless Gutter Delivery and Trim Service. Get your Seamless Gutters and Accessories fast. Check out products and colors. Make your selections on the Order/Quote form. We will return your quote shortly.